Posted on
Jonathan May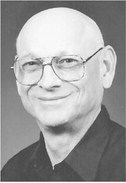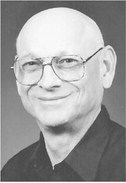 Jonathan Sylvester May, 71, of Mohall, N.D., died Wednesday, Oct. 30, 2019, at a Bismarck, N.D., hospital.
He was born May 14, 1948, in Minot, N.D., to Bascom and Viola (Keith) May. He was raised in Mohall and graduated from Mohall High School in 1966. He attended the North Dakota State School of Science in Wahpeton, N.D., and earned a degree in auto mechanics, and graduated from Williston State College with a degree in diesel mechanics. He worked for Berentson Ford in Mohall.
He enlisted into the U.S. Navy Seabees and served from September 1968 to October 1970.
After his time in the service, he returned to Berentson Ford. He worked for various companies including Clairmont Construction and Continental Grain in Culbertson.
He was once married to Marley Jenson. He married Nancy McCrory Nov. 8, 1997.
He was a member of Zion Lutheran Church, Mohall; the George T. Taylor American Legion Post #52, Mohall; and the Disabled American Veterans. He enjoyed woodworking and small engine repair, lefse making, collecting guns and worked as a funeral assistant.
His is survived by his wife, Nancy May of Mohall; children, Sherry Buchholz of Fargo, N.D., Shane May of Mohall and Jon May of Logan, Utah; stepchildren, Leo Isakson of Jamestown, N.D., George Isakson of Minot, N.D., Tamra Sivertson of Minot, N.D., and Angela Halland of Lengby, Minn.; special child, Paola Freitas of Goiania, Brazil; 30 grandchildren; six great-grandchildren and two more on the way; brothers, Gerald May of Dodge City, Kan., Tim May of Mohall; and sister, Dorathea Mayfield of St. Marys, W.V.
He was preceded in death by an infant sister, Lonnie.
His funeral was held Monday, Nov. 4, at Zion Lutheran Church in Mohall. Burial was at Mohall Community Cemetery.