Posted on
07_16_a_pg9_art_3
LATEST NEWS
---
The Wolf Point Chamber of Commerce and Agriculture is gearing up for Wolf Point Brewfest on June 19. During last week's board meeting, chamber president Jeff Presser mentioned the importance of making sure that the stadium concessions building is in top shape. Volunteers will clean the area starting at 5 p.m. on Thursday, June 17. This year's event will feature ...
Posted on
---
The Keystone XL Pipeline is officially history as TC Energy announced last week the decision to terminate the project. The project, which aimed to carry oil from the tar sands of Canada into the United States, had its permit revoked by President Biden in January. The project was anticipated to carry about 830,000 barrels of oil sands crude daily to Nebraska. Republ...
Posted on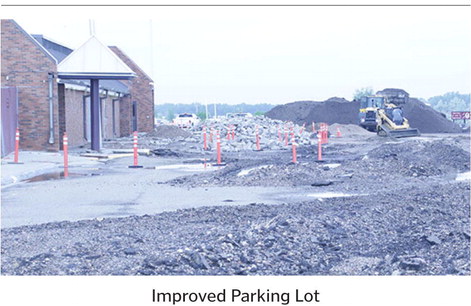 ---
An improvement at Wolf Point High School will include a new parking lot north of the school. Constru...
Posted on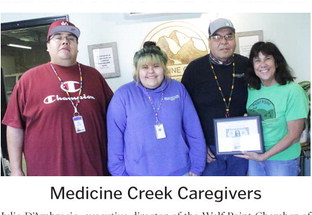 ---
Medicine Creek Caregivers, located at 315 First Ave. North, was recently presented with its First D...
Posted on
---
Wolf Point and Culbertson are two of the 34 Montana communities that are receiving federal funds from the American Rescue Plan Act. Communities are receiving a total of $14 million. Wolf Point will receive $348,674.68 in federal funding. Wolf Point Mayor Chris Dschaak said the amount is the first half of $700,000 that the city will receive. These funds have not been al...
Posted on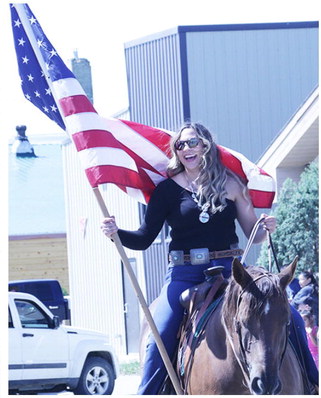 ---
-->
We use cookies to ensure that our website gives you the best experience possible. By continuing to use this website, you agree to this use of cookies.
OK