Posted on
Goodtrack Enjoys Roles At School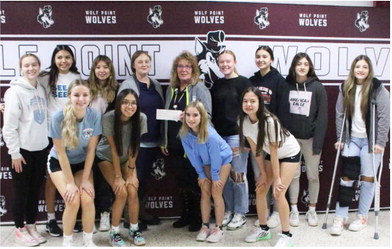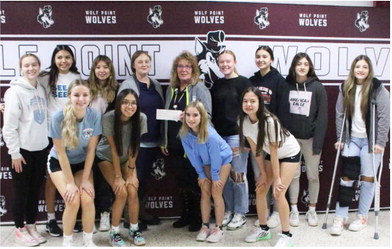 Wolf Point High School senior Francis Goodtrack finds positive methods to express himself at the school.
His list of activities include pep band, jazz band and speech and drama.
When he performs for band, he plays the french horn or the trumpet.
"I like the music," Goodtrack said of his interest in band. "Music is amazing. It's a comfort."
What he enjoys about being a member of the pep band is the opportunity to travel with his friends and to play music.
He is enjoying his second year as a member of Wolf Point's speech and drama team. Last season, he barely missed qualifying for state in dramatic oral interpretation.
He explains that coach Jacob Boysun encouraged him to compete in the speech and drama program. "It's nice to try new things," Goodtrack said.
The senior plans to compete in the dramatic solo category this year.
Goodtrack is looking forward to acting in the school's play on Nov. 13, and Nov. 14. He says rehearsals have been going well.
"It's funny and goofy. It always brings a smile," Goodtrack said.
His favorite classes are band and choir. He also enjoys learning in anatomy and physiology class.
His pick for his favorite teacher is Russell Johnson in band and choir.
"He's been there for my toughest times," Goodtrack said.
After high school, he hopes attend college and study law. He wants to become an attorney.
"I want to experience defending people who might not be guilty," Goodtrack said. "Being able to help people is my top goal."