Posted on
Schumacher Displays Talents At School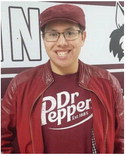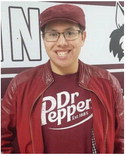 Wolf Point High School senior Ryan Schumacher likes to entertain. Whether it's in dramatic performances, music or speech and drama, he can often be seen in the spotlight.
When the school's fall play, Sweeney Todd the Demo Barber of the Barbary Coast, is presented on Nov. 13-14, Schumacher will showcase his talents in the title role. He notes that he is usually one of the major characters in school plays, but this is his first time as the actual lead.
"It's a melodramatic comedy," the senior said.
He is also looking forward to this spring when the drama program will present a play written by teacher and director Jacob Boysun. Schumacher will play a "funny side-kick character," in that performance.
Schumacher serves as one of the veterans in the school's speech and drama program.
He said memorizing lines can be a challenge, but he usually doesn't speak play lines while competing at a speech and drama meet. "I always screw up, but I'm usually able to rescue it at the end," he said.
During this speech and drama season, he will work in humorous theatre with his close friend Chase Adams. They will perform The Von-Heffle Horn Therapy.
"Jacob picked it out, and I really liked it," Schumacher said of the piece. "I get to insult him (Adams), and he can gets to be angry. It's definitely humorous."
As far as music, Schumacher is involved in both band and choir. For band, he plays in the percussion section.
He has received exceptional ratings in both choir and band during his high school career. He says he prefers choir slightly over band.
"But I do get to let out a lot of energy on the drum," the National Honor Society member said.
Schumacher says his favorite teachers are Boysun and Russell Johnson.
The senior has enjoyed growing up in Wolf Point. "I like driving around, you never know what you might see next," he added.
His favorite classes are drama, band and choir.
"My philosophy is life is too serious not to joke around a bit," Schumacher said.
Plans are to attend Montana State University to study either architecture, music theory or theatre.