Posted on
Lustre News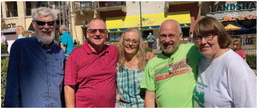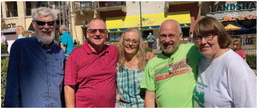 The LCHS Foundation dinner was held Oct. 5. That evening, Lustre had a hard frost.
The junior high volleyball team took first at its District 3C tournament, Sept. 30 in Hindsdale, hosted by North Country. Frontier defeated North Country, LGS defeated Nashua in semi-final round. Then, LGS defeated Frontier.
The EMB held its harvest festival on Oct. 8 with Elwyn and Linda Goossen of Harvest Radio. Sandro and Alix Dorsival gave reports and testimonies of their work with El Roi Haiti.
Pastor Dan Nefzger, 72, died Tuesday, Oct. 10, 2023 at his home in Vida. He has been the pastor at the Lustre EMB for the past 11 months and had attended the EMB Harvest Festival two days before his death. (See full obituary on page six.)
Dwaine and Vivian Wall have returned from Branson, Mo., where they attended a Heidner cousins' reunion with Rhonda Heidner-Hanson of Billings; Vern and Gloria Heidner of Minnesota; Don and Judy Heidner of Algona, Iowa; Warren and Dee Fast of Arizona; aunt Marilyn Hilkemann of Wolf Point; Bob and Susan Schlack of Helena; Shirley Nasner of Vida; Carolyn Lee of Omaha, Neb.; Bob and Bev Peterson of Indiana; Dave and Jeanette Barnett of Coeur d'Alene, Idaho; and Dave and Judy Hansen of Siloam Springs, Ark. Highlights of the trip were seeing "Queen Esther" dramatized at Sight and Sound, boating with Craig and Roberta (Middaugh) Jeffries of Springfield, Mo., and a meal with 1978 LCHS alumni Danny and Carol (Leland) Markwardt of Reeds Spring, Mo. Most grew up at Wolf Point.
The LCHS volleyball team played its final home game against Scobey. It was senior night and seniors Grace Brown, Sarah Dahl, Cassidy Grider, Aubri Holzrichter, Alexa Reddig and Mitchella Rosidor were honored. The scores were 25-16 (Scobey), 24-26 (Lustre), 24-15, 21-25 both won by Scobey. The LCHS choir performed the National Anthem at the start.
The dorm committee hosted students over the MEA weekend. This is appreciated and gives a broader life experience to students from afar, allowing them to be with families in the community.