Posted on
Pinocci Charged With Felony Witness Tampering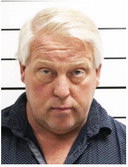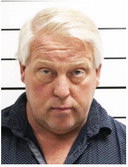 Public Service Commissioner Randy Pinocci was arrested on two felony charges of witness tampering in Cascade County on Friday, Oct. 13.
His lawyer said he denies the charges.
Pinocci was previously arrested in September after failing to appear in court for a disputed disorderly conduct charge. Pinocci allegedly got in a physical altercation with the brother of a tenant over a security deposit.
Cascade County Sheriff Jesse Slaughter said in a press conference Friday the tampering charges are part of the same investigation into the disorderly conduct charge. Slaughter said one of the witnesses of the altercation reached out to Pinocci to request to mow a property for him.
Slaughter summarized what Pinocci texted the witness: "For us to continue this relationship, you need to recant your testimony with the Sheriff's Office," then continues, "none of these facts that you said happened are true," and "you're not allowed on my property until this problem is corrected."
Slaughter said a similar conversation took place over the phone between Pinocci and another witness requesting they recant their statements.
Pinocci was arrested Friday morning with a $2,500 bond, according to Slaughter and the Cascade County jail roster.
Pinocci's attorney Ben Reed told the Daily Montanan his client denies all charges.
"My client and I both think it was extremely unfortunate that these charges were pressed and a warrant was issued without the opportunity for Mr. Pinocci to discuss the matter with law enforcement," Reed said.
Reed said him and Pinocci are confident this case will go before a jury and be resolved. He said he could not confirm if Pinocci had been released, but believed it to be in process.
The original July 5 ticket described the disorderly conduct violation as "quarreling, challenging to fight, or fighting, namely by getting in (alleged victim's) face and bumping chests during an argument and yelling."
Slaughter said this wasn't a pleasant situation for the community.
"When a person of trust is arrested in a matter like this, we try to be as consistent as we can be with treating people the same as much as possible and maintain public trust as best we can," he said. "Obviously, he'll have his day in court… these are allegations and he'll have a right to defend himself in this matter."