Posted on
Rise Up Conference Teacher Receives Grant From Conference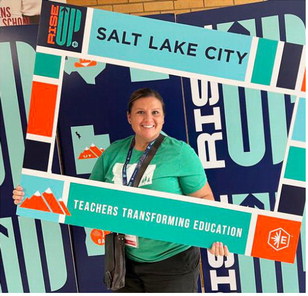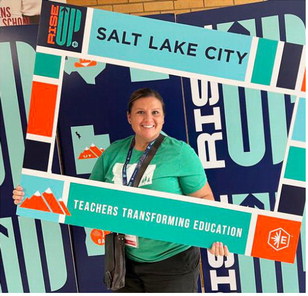 In her first year teaching at the junior high level in Culbertson, math instructor JimiLou Morris is making a significant impact.
Morris has taught for 16 years including a non-consecutive seven years in Culbertson at the secondand sixth-grade levels.
This summer, she had the opportunity to attend the national Empowered Rise Up Conference held in Salt Lake City, Utah.
Morris explained that it was a pleasure to hear from actual classroom teachers at the conference. She's excited that the same curriculum used in large cities can also be utilized in a small town atmosphere such as in Culbertson.
The Empowered Curriculum is based on the eight foundation principles of Responsibility, Integrity, Knowledge, Freedom, Passion, Opportunity, Sound Judgment and Win-Win Focus.
Morris feels the principles of responsibility, integrity and freedom can particularly be stressed at the junior high level.
In her Culbertson classroom, she has started a class equity program where students perform particular jobs such as being on the tech team, a teacher assistant or a supply supervisor. The students get paid through their activity.
"The kids have responded well to it," Morris said of the program.
Through the Empowered Rise Up Conference, Morris was awarded a $500 micro grant. Some of those funds will be used in the class equity project.
She has heard that students are saving their money to bid on her for a pie in the face contest later in the school year.
"If that's what it takes to give them an incentive, I'm all for it," Morris laughed.