Posted on
Obituaries
LATEST NEWS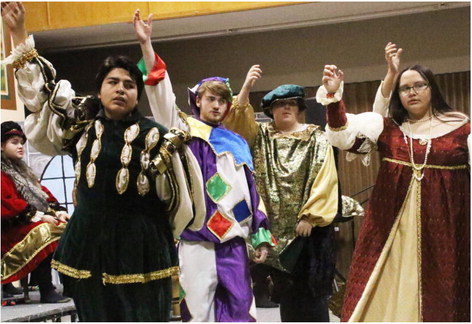 ---
Wolf Point High School students turned in great performances when they entertained audiences during ...
Posted on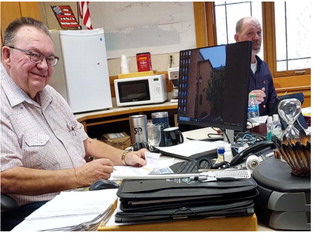 ---
The Roosevelt County Commissioners have agreed to a memorandum of understanding with the City of W...
Posted on
---
The Montana Association of Counties is considering options after the Montana Supreme Court ordered counties to levy the amount calculated by the state for schools, the full 95 mills, after most county commissions had decided to levy less than that amount. A majority of counties, including Roosevelt, levied 77.9 mills, as opposed to the full 95 mills, as part of a local s...
Posted on
---
The Roosevelt County Sheriff's Office responded to 51 calls from Nov. 27-Dec. 3. Nov. 27 Deputies responded to Froid for a report of a reckless driver. After a deputy located the driver, the individual said he was driving but wasn't reckless. The driver was advised not to drive without a license. Nov. 28 Deputies responded to a vehicle collision with a deer wes...
Posted on
---
Roosevelt County has submitted a reply brief in support of motion to dismiss in the case involving former county attorney Frank Piocos. The lawsuit by Piocos seeks declaratory relief and claims the county didn't have authority to remove Piocos from office. The reply brief from the county notes that two of the three necessary prongs to the public exception are not sat...
Posted on
---
District judge David J. Cybulski heard a series of not guilty pleas during hearings in district court on Tuesday, Nov. 28. Joshua Kyle Burks made not guilty pleas to the charges of criminal possession of dangerous drugs and tampering with physical evidence for an incident that occurred on Sept. 7. An omnibus hearing was scheduled for Jan. 10. A trial was set for Feb. ...
Posted on