Posted on
Group Provides Positive Youth Activities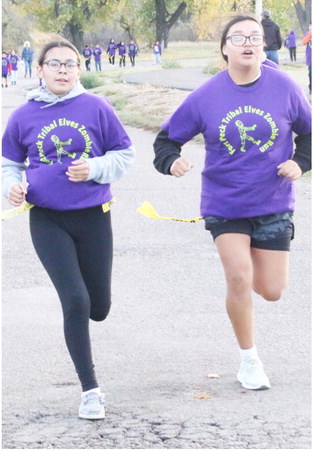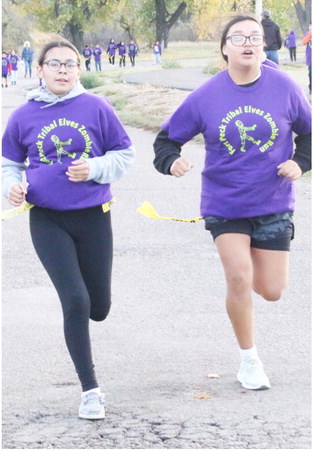 Tribal Elves
The Poplar Tribal Elves continued with their goal of offering fun opportunities for area children by hosting the Zombie Run at the Poplar Pow Wow Grounds on Wednesday, Oct. 4.
Sunee Erickson, one of the group's main coordinators, said the organization is comprised of parents in Poplar and Brockton.
"We give kids and families something to do in the community," Erickson said.
It was the sixth year that the Zombie Run was offered. The turnout of about 200 students completed the mile-long distance. Divisions were kindergarten through second graders starting at 5:30 p.m. and third grade through high school participating at about 6 p.m.
Part of the fun was Poplar High School's volleyball players serving as "zombies" and attempting to grab the flags off runners as they went by. T-shirts were given to each of the runners.
The activity ended with snack bag, including sandwiches, being provided to participants.
"We always try to give kids something to eat," Erickson explained. "We do a lot of youth events. This is the start of our October events."
The activities are made possible because of local donations. Sponsors for the Zombie Run included Canku, HPDP, the suicide prevention program and Fort Peck Tribes' youth recreation.
A scavenger hunt through Poplar is scheduled for Oct. 18. A trunk or trick is planned at the pow wow grounds on Oct. 29.
One of the highlights of last month's activities was an inflatable race. A lot of events are also being planned for the holiday season.