Posted on
Gourneau Selected As Board's New Chair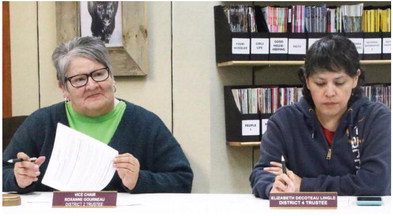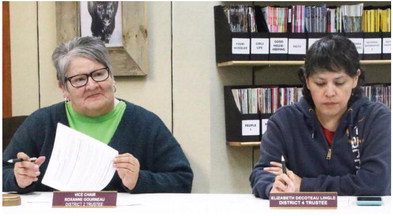 The Wolf Point School board has a new chairman after former chairman Bif Loucks recently resigned from the board.
In a letter to school officials, Loucks noted that he regrets leaving the board, but he cited time demands between family, working, coaching and taking college courses. He wrote that he doesn't have the time to put in the energy needed to be an effective school board member. His resignation was effective Sept. 17.
"As trustees, we throughly enjoyed the time having him," trustee Roxanne Gourneau said.
To replace Loucks as the board's chair, trustee Michael Turcotte nominated Gourneau. She was the only nominee for the position. She was approved by a 3-0 vote with trustees Turcotte, Keith Higgins and Elizabeth DeCoteau Lingle voting in favor.
"Thank you very much for your vote of confidence," Gourneau said.
Higgins was the only trustee nominated for vice chair and was voted in unanimously.
The board has 60 calendar days to replace Loucks as a trustee. He served as the trustee for the "at large" district.
Letters of interest will be accepted at the school administration office.
The board plans to appoint the new trustee during a meeting on Oct. 30. The position will run until the election in May 2024.
The school board's next scheduled regular meeting is Oct. 16.