Posted on
Students Show They Care During Special Walk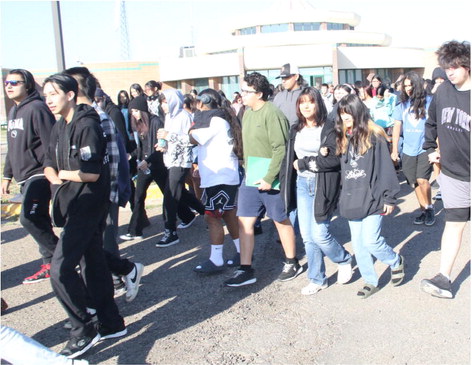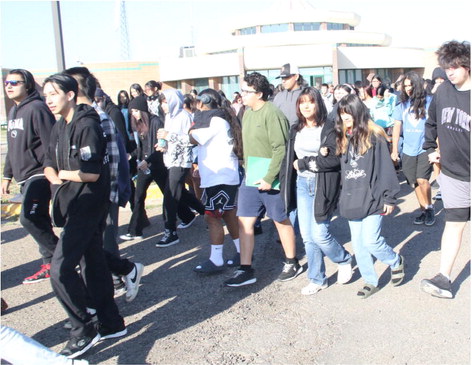 Suicide Awareness
Students from Poplar, Brockton and Frazer were the majority of the participants during the September Suicide Awareness Walk presented by the Native Connections Project in Poplar on Friday, Sept. 15.
"It's very important. You have to take care of each other. You're our future," Fort Peck Tribes chairman Floyd Azure told the students prior to the walk. "It shows you care. We're all one family."
Tatum Evenson, data manager for the suicide prevention program, noted that such a walk has been conducted in each of the last few years.
"It's important to bring awareness," Evenson said. "We want to make sure that everybody is aware."
Lance Fourstar, volunteer for the Fort Peck Tribes' 988 program, mentioned strides being made in the area regarding suicide prevention including a call center located in Wolf Point. To receive help, people can call 406-653-2000.
Fourstar feels that such activities and the call center can lead to a reduction of suicides in the area.
"The program is unique because we do follow ups," FourStar said.
He noted a goal is to have staff available 24/7 at the call center.
Evenson was pleased that the various schools were involved because he feels working together is a key and it's important to show that they're united.
"Anytime you can do to bring awareness, it's great," Cody Larson, activities director in Frazer, said. "It's especially important with the suicide rate not only on the reservation but the whole state.