Posted on
Lustre News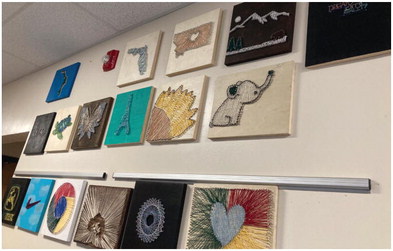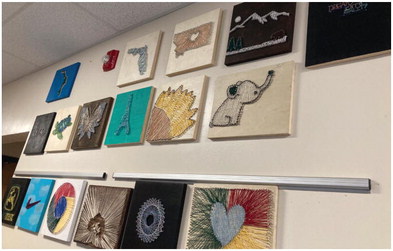 The Lustre High school art class of Trisha Reddig displayed its string art projects in the hallway for the parents and community to see as they attended sports events.
The designs included states, logos, butterflies, the Eiffel tower, mountains, geometric designs and a John Deere logo. They reflected where the students are from, as well as the Montana farm interests.
The LGS Junior High volleyball team played its first home game of the season against North Country's junior high volleyball team on Sept. 8. They won three matches: 25-18, 25-23, 15-9. The Lustre team has 20 players out, and the coaches graciously arranged to play two extra games in order to give all the players opportunity to play. Lustre lost its final two matches 9-15, 4-15. This was a neat evening for grandparents and parents to enjoy the efforts of their Fifth-eighth graders to compete for real! It was great to see the team's support of their teammates by cheering from the bench.
The players are: Natalie Fast, Kencia Brown, Lauren Fast, Ashtyn Traeholt, Sidney Klatt, Justice Byers, Holly Hilkemann, Sheila, Aleah Fast, Grace Byers, Sam Neufeld, Lucia Benade, Harlo Reddig, Ava Holzrichter, Maycie Fast, Aubrey Klatt, Nancy Schiller, Hannah Pankratz, Brielle Keller and Bryanna Allen.
The Schmeckfest event lost a long-time supporter of LCHS when Mrs. Elizabeth Ethel (Funk) Brandt passed away Monday, Aug. 28, at the age of 98. She was the daughter of Ferdinand J and Agatha (Peters) Funk of Hydro and moved as a baby in 1926 with her parents to a farm near Larslan. The family moved during the depression to Park Grove. She brought her family to attend Schmeckfest for many years.