Posted on
Bulldogs Shoot For Success During Volleyball Season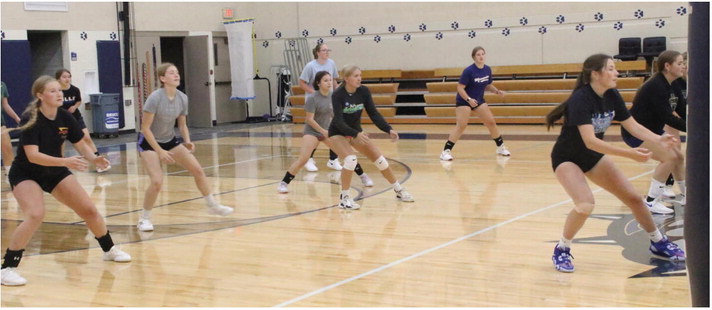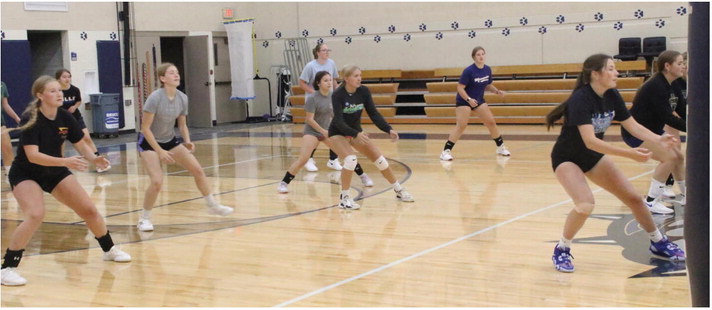 Bainville will open its volleyball campaign with a tournament in Culbertson on Saturday, Aug. 26.
The Bulldogs will meet Froid/Lake, Culbertson's JVs and Nashua during pool play.
The single elimination part of the tournament will start in the early afternoon.
With all of their returning starters back from last season, Bainville looks to climb near the top of the conference standings this volleyball season.
Seniors on Bainville's squad are Kendra Romo, Brecklyn Pippenger and Kaelyn Romo.
Other players back with quality varsity experience include junior Elsie Wilson, junior Miah Pippenger, sophomore Hailey Berwick, sophomore Lila Butikofer and sophomore Addison Hansen.
Brecklyn Pippenger and Berwick each earned second team All-Conference honors last year.
Other upperclassmen on the squad are sophomore Chandi Johnson, sophomore Siena Martinez and sophomore Sierra Skor. Freshmen are Azure Mahoney, Casey Myers and Johnna Ryder.
"Everybody's back, so we should have good chemistry," Bainville coach Kallie Clarke said.
The girls have played a good amount this summer. They placed second at the Big Sky State Games tournament.
"They had some success this summer and that will hopefully lead to being more confident," Clarke said.
She sees North Country and Plentywood to be the teams to beat in the conference.
"I'm excited to see what we can do," she said. "It's always a really tough district with so many good teams," continued Clarke.
Bainville Volleyball Schedule
Aug. 26: at Culbertson Tournament Aug. 31: at Brockton Sept. 1: at Froid/Lake Sept. 5: Fairview Sept. 7: Culbertson Sept. 9: at Scobey Tournament Sept. 14: at Plentywood Sept. 15: at Nashua Sept. 21: at MonDak Sept. 22: North Country Sept. 29: Scobey Sept. 30: Savage Oct. 5: MonDak Oct. 6: Lustre Oct. 7: at Richey/Lambert Invitational Oct. 12: at Plentywood Oct. 16: at Culbertson Oct. 17: Froid/Lake Oct. 26-28: District (Plentywood) Nov. 2-4: Divisional (Sidney) Nov. 9-11: State (Bozeman)