Posted on
Mullen Seeks Secretary Of State Spot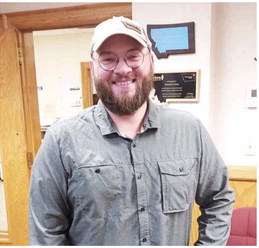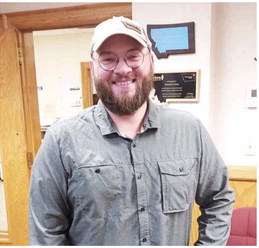 Jesse Mullen, who is interested in becoming the next Montana Secretary of the State, visited with the Roosevelt County Commissioners on Thursday, Aug, 3.
The newspaper publisher noted that he will file as a Democrat for the 2024 Secretary of the State election.
Mullen explained that because his background as a journalist, he is familiar working with election officials and county clerks.
He is frustrated by the job that current Secretary of State Christi Jacobsen is doing with elections.
"It's not an user friendly system. We need to modernize," Mullen said.
He added problems include out-of-state businesses using Montana license plate in other western states.
Mullen resides near Deer Lodge, but he understands issues throughout Montana as he also owns newspapers in Shelby and Cut Bank.
He has built the Mullen Newspaper Company from two newspapers in Granite and Powell counties to 20 newspapers in six states.
Mullen ran for the Senate District 39 position in a special election during 2022 but lost as Republican Terry Vermeire received 54 percent of the vote compared to Mullen's 45 percent.