Posted on
Elks Donate To Food Pantry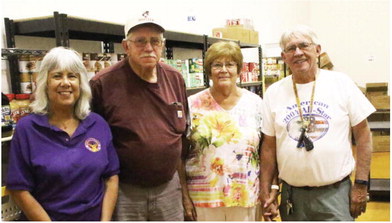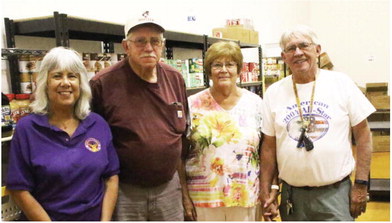 The Wolf Point Elks Lodge #1764 recently presented two grants to assist with the Wolf Point food pantry's efforts in the community.
The Elks presented a $4,000 Beacon Grant and a $2,000 Spotlight Grant to the food pantry last week.
Beacon Grants are awarded to projects that are on-going, active and involve Elks Lodge members. Spotlight Grants are for ready-made, off-theshelf projects to implement the community. Areas addressed by Spotlight Grants include early childhood literacy, veteran homelessness and hunger.
Gary Johnson, Wolf Point food pantry board member, notes that need keeps increasing for the food pantry. The amount of clients has increased from the mid 100s to the mid 200s.
One need for the pantry is additional canned fruits and vegetables.
"We can't seem to get enough fruits and vegetables," Johnson said. The next distribution day is from 11 a.m. to 4 p.m. on Tuesday, Aug. 22.
Financial donations are always appreciated from the community and other donors.
The pantry was reopened in April 2022 and was open 13 times in 2022. The food pantry is open to anyone that has food security issues.
The mailing address is PO Box 255, Wolf Point, MT 59201. For more information, contact Gary at 406-6507040.