Posted on
Brothers Learn While Getting Ready For Fair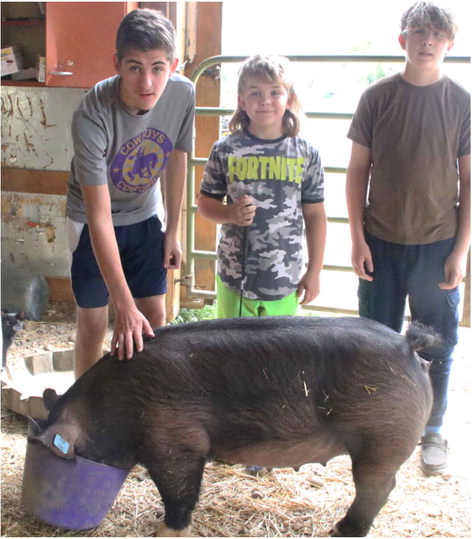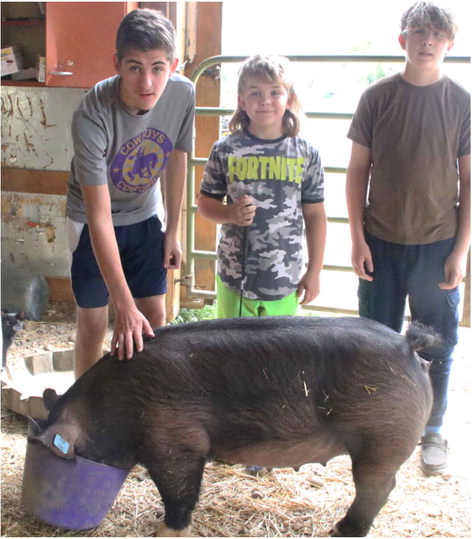 County Fair
While many young boys were relaxing this summer, the Flinn brothers of rural Poplar were working and learning as they were preparing pigs for this week's Roosevelt County Fair in Culbertson.
The three brothers, Jaxon, 14, C.J., 11, and Kashtyn, 9, will each have pigs entered at the fair. In fact, Kashtyn has two pigs, Scooter and Terminator.
"The boys have worked really hard on their pig production this year," mother Chelsie Flinn said.
Since moving into the area from Wyoming three years ago, the Flinns have become active in the county's 4-H program. The Culbertson students are members of the Frontier 4-H Club, which includes Phyllis Sethre and Chelsie as advisors.
"I was raised in 4-H," Chelsie explained. "It was always something that I wanted the boys to do."
The brothers have a variety of 4-H experience. This is Jaxon's seventh year in 4-H while Kashtyn will be showing at the fair for the first time.
Chelsie said all the boys have earned honors in various age divisions.
They have been impressed with the Roosevelt County Fair, especially how well it's organized.
"It's very engaging," Chelsie said.
Jaxon added, "I think it's fun. Everything seems better."
The fair's 4-H activities on Friday, Aug. 11, include the round-robin showcase at 4 p.m. and the livestock sale at 6 p.m.
The boys note that lessons they have learned through 4-H have included responsibility, herdsmanship and keeping things clean.
"They realize the animals are dependent on them," Chelsie said.
One rule is that the animals usually eat before the family does.
Jaxon said they usually perform chores with the pigs about 3 to 4 hours daily. Some summer evenings become late when they wait for the temperatures to cool down so the pigs can eat.
Aside from 4-H activities, the boys keep busy riding dirt bikes. They also enjoy boating and jet skiing when they make it out to the lake.
During the school year, Jaxon's interests include playing the trumpet and basketball.