Posted on
Jazlyn Greybear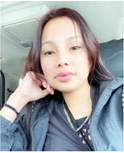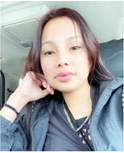 Jazlyn Jade GreyBear, 15, died July 9, 2023.
She was born Aug. 5, 2007, to D'Anna GreyBear and Johnny Baker. She was going to be a junior at Poplar High School.
She had many friends all throughout her young life. She loved to cruise around with her friends, listen to music and find every back road they could take.
She had just completed driver's ed and was very excited to get her drivers license.
When she was a little girl, she was Bryan's poster baby for a few years. She was a joyous girl and made everyone she was around smile and laugh. She cracked jokes at any given moment, even in serious moments. She was a bright, spirited girl and was always down to do whatever as long as she had her best friend by her side. She was always driving around with her