Posted on
Jean Archdale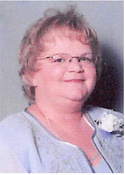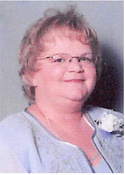 In the early morning hours of July 21, 2023, our family rock, Jean "Jeannie" Archdale passed away peacefully in the comfort of her own home.
Jeannie was born on Sept. 21, 1959, in Wolf Point, Mont., to Gale "Pete" Peterson and Beulah Peterson (Roy). She was a loyal, loving and caring person, full of grit and determination.
Jeannie started at a very young age being everybody's rock — first, with her older sister, Terry, and then with her younger sister, Brenda. Jeannie and Terry enjoyed playing outside for hours at a time. They also spent time sledding, playing with dolls and having tea parties. When her younger sister, Brenda, was born, Jeannie took her on as her own baby and loved to push her around in the stroller, specifically, to the big rock for picnics. Jeannie also liked to build forts with her friends, Tana and Janell, and go on picnics with her mom and pick wildflowers.
It was no secret that Jeannie was not an avid participant in school. There were many times during elementary school that Jean would take it upon herself to leave school and walk home, knowing full well that her Grandpa Percy would spot her walking up the gravel road and go pick her up to give her a ride home.
On April 9, 1976, Jeannie married Gerald Archdale. They had just celebrated their 47th wedding anniversary. Together, they had three daughters, Angela Marie, Tera Lynn and Carrie Sue. When it came to her kids and grandkids, Jeannie was loyal and fierce. She was bound and determined that her children would have the chance to participate in any activities of their choosing, even if it meant that she had to give something up for herself.
Jeannie was extremely proud of her children's accomplishments, especially when they received their college degrees.
She loved watching her grandchildren's activities and listening to their many adventures. She enjoyed attending their football, soccer and baseball games, birthday parties and Parker's school plays. When Jeannie's oldest sister shared highlights of Preston's last baseball game, Jeannie opened her eyes and shared a loving smile. Although Brenly and Carly were still young and just getting involved in activities, Jeannie loved to watch whatever Brenly and Carly were involved in.
Jeannie worked at several places during her time of employment and made many friendships at each place. Some of those friendships continued up until the time of her passing, two of which are Tina and Krit. Places she worked include The Sweet Shop, Gillette Pharmacy, Wood's Powr-Grip, Trinity Hospital and Roosevelt County Sheriff's Office.
Jeannie had many things she enjoyed. These included the many dogs she had over the years; celebrating Christmas