Posted on
Gemma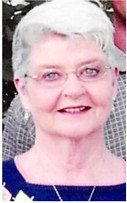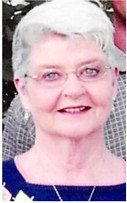 Gemma Crowley-Smith, 83, died July 20, 2023, at Trinity Hospital in Wolf Point.
She was born Dec. 8, 1939, in Richland Center, Wis. She was the middle child and only daughter of Imelda Lucille Doyle and Joseph Keeley Crowley. She joined older brother, Tom, and young brother Donald Joe "DJ" was later born.
She grew up in Manitowoc, Wis., attending elementary school at St. Paul Catholic School. She attended St. Mary's Springs Academy in Fon Du Lac, Wis., her freshman and sophomore years and attended her junior and senior years at Lincoln High School in Manitowoc, graduating in 1958. After graduating high school, she attended Northwest Institute of Medical Technology in Minneapolis, Minn. After graduating with a laboratory and X-ray technician degree in December 1959, she took a job in Milwaukee, Wis., as a medical laboratory technician.
She received a call in the summer of 1961 from her college classmate, Barbara Smith, to see if she could come out to Wolf Point and fill in at Trinity Hospital while Barbara was going on maternity leave. Ready for a change, she came to call Montana her home for the past 62 years.
On June 6, 1964, she married Ronnie Smith at St. Paul's Catholic Church in Manitowoc. She took a job with the Indian Health Service as a medical laboratory and X-ray technician in Poplar. They had three sons, Craig Roy, Douglas William and Daniel Joseph. She loved her job at the IHS Clinic in Poplar. Unfortunately, she was forced to retire in October 1981 due to being allergic to something in the laboratory that couldn't be identified.
After divorcing in 1985, she had several different occupations. After her father's death in June 1988, she moved back