Posted on
Safe Place Opens For Area Youth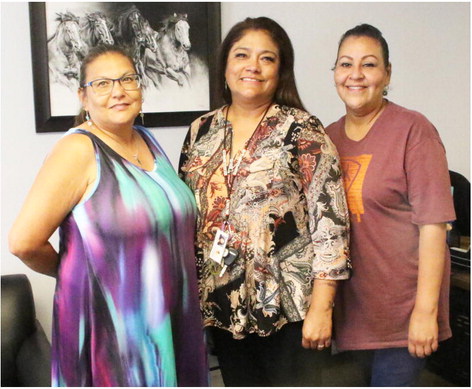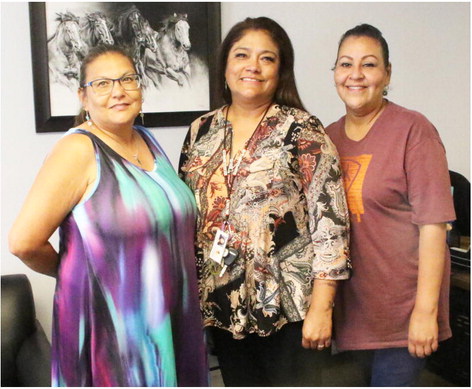 Spotted Bull
Wednesday, July 12, was an exciting day for the area's youth as the Spotted Bull Recovery Resource Center's Safe Place held its grand opening in Wolf Point.
The "safe place" is located at 216 Third Ave. S, Suites D-F. The program is funded through a grant from Substance Abuse Prevention Treatment AfterCare.
Carrie Manning, project coordinator, explains that planning for the project started with the Meth Suicide Prevention Initiative and evolved into a project through SAPTA.
Manning explained the facility is being offered after an evaluation was conducted of area students.
"They wanted a safe place to go," Manning said. She added the project came through a strategic plan.
The "safe place" is a prevention program of the Spotted Bull Recovery Resource Center designed for youth ages 10-17 to participate in healthy activities in an environment free of drugs or alcohol, violence or bullying, emotional abuse or other negative influences under the supervision of trained adults. In the "safe place," youth can gather in one place and be off the streets doing things like homework during the school year, watching movies, reading and many other recreational activities.
Manning is a licensed addiction counselor. Dorothy Brien and Michelle Aguilar are certified behavior health peer support specialists.
Summer hours for adult after care are from 9 a.m. to noon on Mondays, Tuesdays and Wednesdays. Hours for youth, ages 14-17, is Mondays and Wednesdays from 1-3 p.m. Youth, ages 10-13, can utilize the facility Tuesdays and Fridays from 1-3 p.m. The facility is closed on Thursdays during the summer so officials can assist at horsemanship clinics.
Activities for youth will include arts and crafts along with cultural activities.
The program is free for youth. They need to fill out an application and a parental consent form.
Adult programs include AA and Circles in the evenings. Adults need to be under the care of Spotted Bull.
In addition, a Celebrate Recovery Program is being offered every Wednesday at 6 p.m. Carrie and Rob Manning are leading the 12step Christian-based program.
For more information, call 406653-2272, 406-653-2274 or 406-6532275.