Posted on
Shakespeare In The Park Entertains In Wolf Point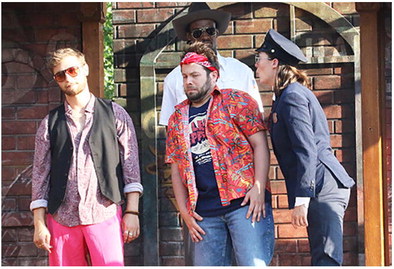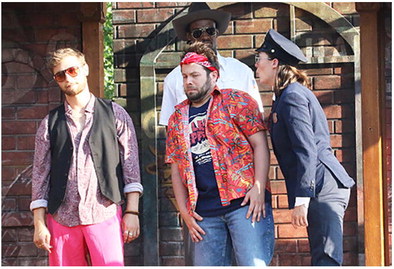 The Montana Shakespeare in the Parks and the community of Wolf Point continued their positive relationship with another outstanding performance on Thursday, June 29, by presenting Measure for Measure at the park near Faith Home.
Actress Mikey Gray is one of the people who understand the benefits of Shakespeare in the Parks. This is her third straight year as a member of the program's acting company.
"I really like the people," Gray said of what attracts her back to Montana each summer. "The communities are amazing. They fuel what we do. It's the people and the kindness of the communities."
Wolf Point was the group's fourth stop on its 68 community, five state tour.
She notes that Wolf Point is one of her favorite places to perform during the summer.
"I really do like Wolf Point," she said. "We love Dr. Z., he's a fan forever."
Another favorite place is Glendive with the great backdrop of Makoshika State Park.
"Every day is its own adventure and experience," Gray said.
She appreciates this year's two plays being performed, Measure for Measure and The Three Musketeers.
"They compliment each year," she noted.
She explains that Measure for Measure is considered one of Shakespeare's problem plays rather than a tragedy or comedy. The Three Musketeers is action packed with sword fights.
"It's a show more catered to younger audiences," Gray said.
The acting company includes talented young people from all across the country. Gray is pleased to be performing again with Riley O'Toole and Nadja Simmons. Gray also appreciates learning from actors that she didn't perform with before.
"Everybody this year is really awesome," she said.
Although Gray has performed in New York, New Jersey and California, she says there is something special about Montana.
"I think Montanans are the most resilient and best audiences that I've ever performed for," Gray said. "No one is quite as engaged. It makes it worth it."