Posted on
Gianforte Spotlights Small Businesses In Eastern Montana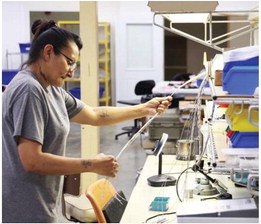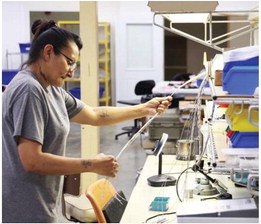 Traveling to six counties and the Fort Peck Indian Reservation, Governor Greg Gianforte last week spotlighted Montana small businesses supporting good-paying jobs and strengthening the region.
"Small businesses are the backbone of Montana, driving our economy, adding vibrancy to our communities, and building a stronger future for our state," Gianforte said. "We'll continue to lower taxes, cut red tape, and invest in a stronger workforce so small businesses can thrive."
The governor visited three agricultural businesses: 41 Grains in Circle, Big Dry Angus Ranch in Jordan, and Rhone Farm in Flaxville Named after its county number, 41 Grains sources chickpeas from the family farm to produce chickpea products, including brownie mix, cereal, and flour. It is owned and operated by the Sikveland family.
In Garfield County, the governor toured Big Dry Angus Ranch, owned and operated by the McRae family, which raises Angus seedstock cattle.
This spring, Gov. Gianforte expanded the business equipment tax exemption from $300,000 to $1 million to help small business owners, family farmers, and family ranchers. Since the governor took office, more than 5,000 small businesses, farms, and ranches have been removed from the business equipment tax rolls.
In Daniels County, the governor toured Rhone Farm, which grows buffaloberry,
Poplar.
sandcherry, chokecherry, yellow currant, black currant, and wild plum. There, the governor presented his Spirit of Montana award to owner Lawrence Rhone, a U.S. Army veteran, for his work to mentor veterans in pursuing a career in agriculture. Gianforte's Spirit of Montana award recognizes Montanans for their accomplishments, dedication, or service to our communities.
On the Fort Peck Indian Reservation, the governor toured West Electronics, a tribally-owned electronics manufacturing service for government and commercial businesses.
West Electronics supports over a dozen good-paying jobs in Poplar.
In Richland County, the governor met with Martha Nugent, a small business owner providing personalized home care for seniors in Sidney through her caregiving business, Thy Neighbor.
Nugent will soon open Martha's Place, the only residential hospice house in eastern Montana and western North Dakota.
"Martha's work is making a real difference in eastern Montana, especially as more folks elect to age in place," Gov. Gianforte said. "Today, we heard from families who had loved ones pass at home in their communities, and what a difference that made for them as a family."