Posted on
Dog Pound Becoming Popular In Area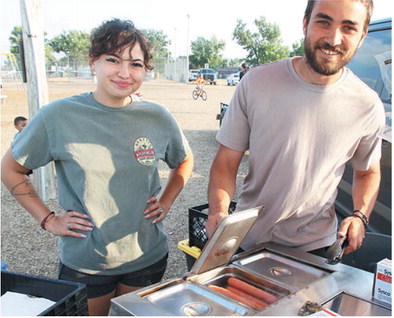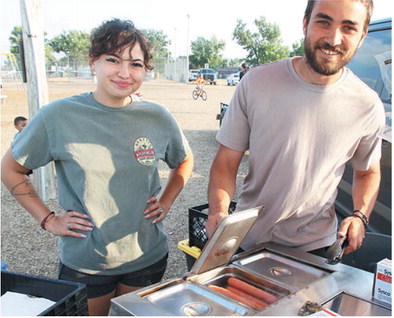 McKeelan Warrior had a dream this summer, and people can see it come true when they try one of his tasty hot dogs.
"One day he said, 'I want to be the owner of a hot dog cart,'" Jalen Perkins remembers.
That was the beginning of the Dog Pound in Wolf Point.
After obtaining a cart, Warrior and Perkins have been selling hot dogs at various activities this summer including baseball games, Wild West Days and softball games. They also sell near Medicine Creek Caregivers on some days.
Warrior, who is a bud-tender at Medicine Creek Caregivers, noted, "This is my spare time for the summer."
Perkins added, "We try to do as many events as we can during the summer."
Plans are to sell hot dogs a couple of times during the Wolf Point Stampede and also sell during Wolf Point's Fourth of July celebration.
"It's exhausting," Warrior said of not wanting to be open every night of the Stampede. "I can't imagine how the big guys do it."
The Dog Pound offers five different options based on amount of toppings.
The list of available toppings include crushed chips, dill relish, honey dijon mustard, jalapenos, ketchup, mayo, mustard, sauerkraut, shredded cheese, sour cream, tomato, spicy brown mustard and tabasco.
Perkins said The Hound Dog is the most popular, which features chili and three toppings.
Plans include to add polish dogs, nachos and chili nachos.