Posted on
Actress Speaks At Fort Peck Tribal Youth Summit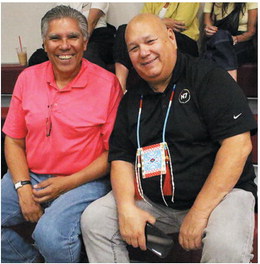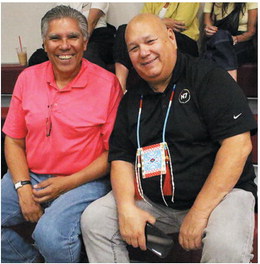 An appearance by actress Amber Midthunder highlighted the Fort Peck Tribal Youth Summit held at the Thundering Buffalo Wellness Center in Poplar last week.
Midthunder's regular roles have included in the shows Legion and Roswell, New Mexico. She has also acted in Reservation Dogs and Banshee. She portrayed Naru in the film Prey. Midthunder won the Saturn Awards' Breakthrough Performance honor in 2022. Her newest role is coming in the film Rez Ball.
She is a member of the Fort Peck Assiniboine and Sioux tribes. She was born on the Navajo Nation in Shiprock, N.M.
She told audience members it was special for her to be in Poplar. She noted that she wasn't raised on the Fort Peck Reservation, but her father is from there.
Midthunder said as an actress it's important for Native Americans to be portrayed how they want to be seen.
She said she is fortunate to be living her dream of being an actress and stressed to the young people that achieving dreams is possible.
"We are a powerful people," Midthunder said. "We as a people have so much to offer."
She noted that being part of the tribal culture is beneficial. "Not everybody is connected with their culture like you guys are," she said. "It's a super power and strength that you guys carry."
Midthunder is pleased that Native people embraced her role in Prey.
She told audience members that a positive support system is the most important thing. "Make sure you keep good company," she said. A good support system will help you overcome challenges.
Her advice for potential actors is to never give up and to be tough. She explained that social media gives actors a chance to be creative. "You can make your own way," she said.
The summit also featured Nike N7 Fund founder Sam McCracken as a keynote speaker.
Other speakers included Seth Bodnar of the University of Montana, PaaWee Rivera, Cheyenne Kippenberger, professional basketball player Lakota Beatty, Roxann Smith, Bryce Kirk, Sunny Red Bear, Prairie Blount and Nikki Santos.