Posted on
EMS Training Scheduled For June 13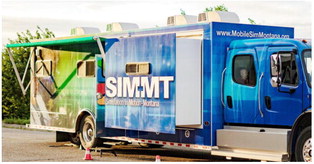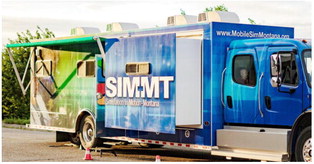 SIM-MT, a renowned provider of healthcare training, has announce its upcoming collaboration with Roosevelt EMS to conduct a comprehensive training program on traumatic brain injuries.
The training will take place on June 13 in Culbertson and is expected to greatly benefit the community by enhancing the skills and knowledge of its emergency service providers.
The training session, organized in partnership with Roosevelt EMS, aims to equip healthcare professionals with the necessary tools and techniques to handle traumatic brain injury emergencies effectively. With a focus on enhancing emergency response and critical care, this training will ensure that local emergency service providers are up to date with the latest medical practices and protocols.
"Safety and the well-being of our community members, are of utmost importance to us. We are excited to collaborate with Roosevelt EMS to bring this specialized training to Culbertson," said Sara Kaull, executive director of SIM-MT. "By empowering healthcare providers with the latest knowledge and skills, we can improve the overall quality of emergency medical care and positively impact the lives of our youngest patients."
The training will cover a wide range of pediatric emergency scenarios. Participants will engage in interactive workshops, simulation exercises, and hands-on training to enhance their understanding and practical proficiency in managing emergencies.