Posted on
Brockton High School Sees Eight Graduate During Ceremony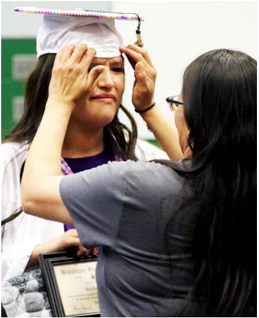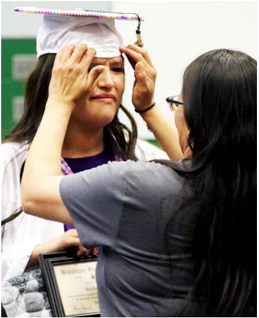 Brockton High School hosted a graduation ceremony May 19.
The Class of 2023 includes seniors Trinity Bauer, Hally Eder, William Firemoon, Lucille Hart, Daija Lizotte, Quinn'Dale Hill, Courtney Spottedwolf and Jerome Walking Eagle. The class motto is "Didn't think we would get this far." The class flower was white carnations.
Superintendent Joshua Patterson served as master of ceremonies. Commencement speaker Roxann Smith gave a moving speech about the history of tribal sovereignty and protest movements.
Valedictorian Hally Eder addressed the audience, as did salutatorian Lucille Hart, who spoke words of congratulations and encouragement to her classmates.
A flower ceremony took place, with students recognizing significant family and community members. Diplomas were presented and a senior slideshow was displayed.