Posted on
Wolf Point Band Students Entertain During Spring Concert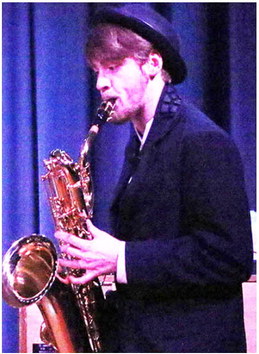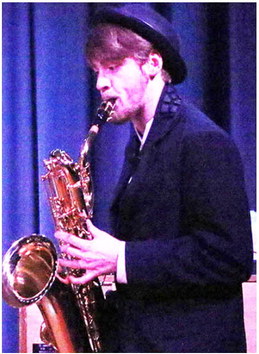 Three high school senior standouts performed in their final concert in the Wolf Point High School auditorium on Monday, May 15.
Music director Russell Johnson provided praise while saluting the contributions that Rebekah Landsrud, Aaron Boysun and Jerome FourStar made to the school's band department.
The spring concert featured seven selections from high school band members.
The entire band performed The Rowan Tree and Darkheart along with a couple favorite pep band numbers.
Audience members were also entertained by several selections that were performed at district and state music festivals this year. Trumpet players Ryver Summers, Amya Martinez, Logan Wolff and Francis Good Track performed Suite For Trumpets. Clarinet students Jayla Big Talk, Landsrud, FourStar and Trina Grandchamp played Impressions.
Providing excellent solos were Aaron Boysun with
Russian Sailor's Dance and Aaron Boysun with Changing Moods.
High school band members include Navlla Weeks, Victoria Wozniak, Jayla Big Talk, Jerome FourStar, Trina Grandchamp, Elliauna Ryan, Cante' Grey Bull, Rebekah Landsrud, Cole Boysun, Aaron Boysun, Francis Good Track, Ryan Hilkemann, Amya Martinez, Ryver Summers, Logan Wolff, Lennoxx Lilley, Walker Harmon, Dominick Brooks, Ethan Fowler and Trenton Hamilton.
The junior high band opened the concert by performing Plaza De Toros and Bobbleheads!
Students in the junior high band included Justyne Martell, Azarea McConnell, Zach Hilkemann, Kole Johnson, Lonnie Steele, Kaleigha Laverdure, Kashtin Lizotte, Jeina Reum, BreaElle Standing, Dana Buckles, Jairo Tumonong, MarTavius Bad Hawk, Ryelei Bauer, Kevin Brock, Ta'Leigha Headdress, Randan Imus, Kallani Chamberlain, Aedyn Dionne, Dreyson Clark, Jay David, Brenden Drum and Jaycee Hilkemann.