Posted on
Culbertson Celebrates High School Graduation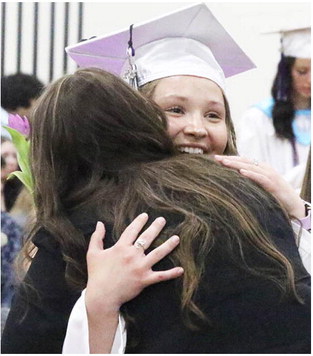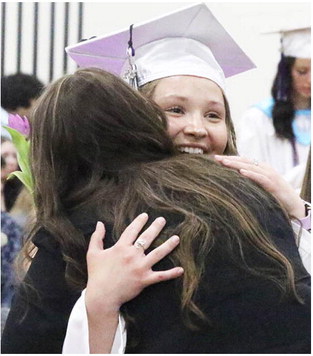 Culbertson High School celebrated the graduation of 25 students during its program on Saturday, May 20.
The class included valedictorian Alicyn Ator and salutatorian Noelle Wilson.
In her address, Ator noted that regrets are the hardest things to live with in a person's life. She explained that she always attempted trying new things. She said she hasn't regretted anything in Culbertson even being called "grandma" and baking cookies for everybody else.
She added that she didn't regret her classes, her sports participation or her club involvement. Her hope is that her classmates don't regret their choices.
Wilson said she was able to overcome her personal challenges thanks to her sister and brother-inlaw. She thanked everybody who helped keep her life on the right path.
She noted though that ultimately her success came down to her own decisions. "What matters is who you choose to be," Wilson said.
Guest speaker Shelly Salvevold described the class members as being very special. The English teacher read materials that the current graduates wrote as fourth graders for a time capsule. The information created many laughs from the class and audience members.
"All possess attributes to be successful," Salvevold said of class members.
Culbertson's 2023 class included Alicyn Ator, Colin Avance, Justice Bengochea, Maurice Bighorn, Haleigh Buck Elk, Peyton Buck Elk, Perla Burciaga, Ashton Cloud, Carl Donaldson, Tucker Finnicum, Megan Granbois, Sabastian Granbois, Trevor Green, Jennifer Guzman, Jesus Guzman, Makena Hauge, Ethan Justice, Marissa Littlewhiteman, Joseph McCarty, Kobe Nickoloff, Kayli Olson, Payton Perkins, Mattisen Rattling Thunder, Mandy Red Eagle and Noelle Wilson.
Graduating eighth-grade class members were Emma Berwick, Aden Drake, Whisper-Marie Eagle Boy, Rebekah Ellerkamp, Jaxon Flinn, Stella Fox, Jayceon Granbois, Harrison Green, Alexander Henry, Payton Labatte, Mauricio Mena, Bella Peterson, Blake Rattling Thunder, Colt'n Rees, Makala Riegler, Glenn Sager, Holden Salivar, Brooks Solem, Calvin Steppler, Damon Waters, Plenny Williams and Jonas York.