Posted on
Lane To Be Closed In Culbertson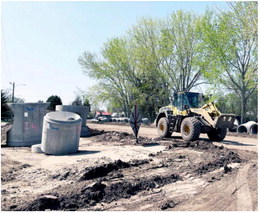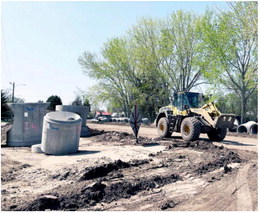 This week, the Montana Department of Transportation and Knife River crews will continue excavating and placing cement-treated base on the surface at the east end of the project area, working west along U.S. Highway 2 through Culbertson.
CTB is a mixture of soil, gravel and cement that creates a strong, frost-resistant base for concrete or asphalt pavement.
Crews will also continue to work on underground storm drainage installation at the east end of the project area. This work is anticipated to be completed by the end of this week.
Traffic will be restricted to one lane and controlled by flaggers or traffic signals. Drivers should be prepared for minor delays.
Travelers can expect a 12-foot width restriction throughout the project. Loads over 12 feet can be accommodated but should anticipate delays.
The rest area on the east end of Culbertson will be closed until the end of May.