Posted on
Becker, Petersen Elected To Culbertson School Board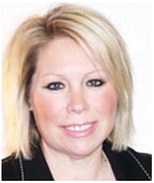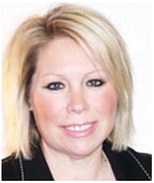 Culbertson residents voted two new school board members into office during an election on Tuesday, May 2.
Wendy Becker received 201 votes and Christopher Petersen received 149 votes to earn trustee positions. Shadd Cullinan took third with 116 votes.
Prior to the election, Becker said she decided to run for the school trustee position because she knew there would be some vacancies and she was interested because her children attend Culbertson school. "I feel that everybody should serve in some capacity as a civic duty. I received several requests to fill out the application and after talking with a few board members about the duties, I felt that I could probably contribute respectfully as a trustee," Becker said.
Petersen said about why he ran, "I have been looking for some opportunities to give back to the community I grew up in. All things aside, now looked like a great time to step into the ring."
Luke Anderson and Eric Bergum did not seek re-election.
In Froid, Andrea Miller was elected with 64 votes while Cam Friede received 45 votes. Froid's voters approved a general mill levy by a 76-31 margin.