Posted on
Students Learn During District Music Festival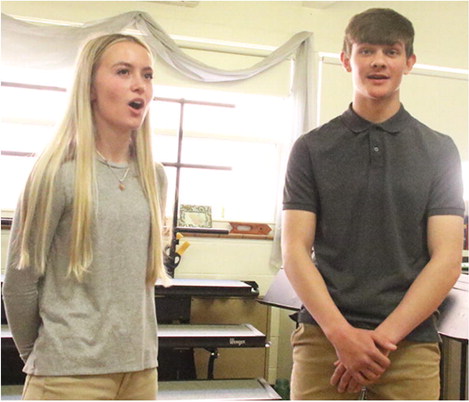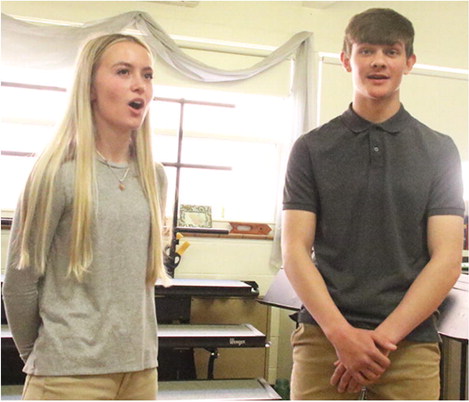 Culbertson High School was alive with music during the District 13 music festival held on Friday, April 21, and Saturday, April 22.
More than 100 students were involved with band or choral events. Participating schools included Culbertson, Froid, Plentywood, Scobey and Westby.
Culbertson band teacher Jennesy Taberna said that Culbertson students were involved in more than 90 events between band and choir.
"They get feedback," Taberna said regarding benefits of the district music festival. "It's 100 percent about feedback so they can get better."
She added another benefit is getting used to performing in front of people.
Froid's music teacher Tyler Harris said that Froid had 45 students participate on Friday and 22 students participate during Saturday's events.
Harris said it's a great benefit for the students to perform in front of people including adjudicators.
"Having skills to perform in front of people is a huge advantage later in life," Harris said.