Posted on
Bighorn Says Move To Froid Was Great Decision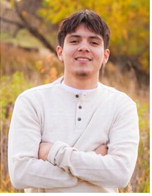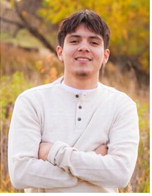 Senior Profile
After transferring from South Dakota prior to his junior year, Froid High School senior Patton Bighorn has found Froid to be a great place to live.
"I'm really happy that I came up here," Bighorn said.
Being a two-year varsity basketball player including a starter this season has been a highlight for him.
"The support we received was enlightening," he said.
Bighorn's play as a senior earned him All-Conference honors for District 2C.
"It meant a lot. I didn't play a lot of varsity basketball in South Dakota. I lost my sophomore year because of COVID," Bighorn explained.
A memorable game came against Culbertson when Froid/Lake defeated the Cowboys by a 65-55 final. Patton scored 28 points in the contest while his cousin, Culbertson's Mo Bighorn, accounted for 25 points. Mo scored 17 points and Patton had 14 points in the first quarter of the contest.
"We both had big scoring games," Patton remembered.
Patton also liked playing football for the Red Hawks.
"I enjoyed watching the guys and seeing them overcome everything," Bighorn said.
This spring, he is anxious to start his golf season with some meets.
"I like it a lot," he said. In the classroom, his favorite teacher is Michael Reiter because he's easy to talk to and is relaxed.
Bighorn's favorite class is government. "It's easy to learn in there," he said.
He loves the positive learning environment in Froid.
"It was the best decision of my life," Bighorn said.