Posted on
Trustees Hire Horsmon As Principal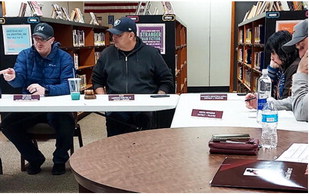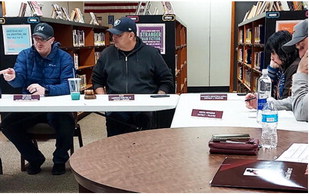 Two Wolf Point School board members expressed frustration with the process of hiring a new junior high school principal during a meeting on Wednesday, March 29.
After a recommendation from a selection committee, superintendent Eileen Karge made the recommendation to hire Dan Horsmon for the position. Other applicants were Rain Escarcega Turcotte and Katie Noser.
The recommendation was approved by a 4-2 vote but not before trustees Lanette Clark and Roxanne Gourneau voiced their displeasure with the decision. Clark and Gourneau ended up voting against the motion made by trustee Bif Loucks and seconded by Keith Higgins.
Starting salary for Horsmon will be $74,000 plus benefits. Karge said Horsmon plans to have his endorsement by the end of 2024.
After Clark asked if members of the six-person selection committee were listed as references on Horsmon's application. Karge said two were references but she wasn't aware of that until after the committee was selected.
"I think there was a conflict of interest then," Clark said. She said the process wasn't fair. "You guys had it all planned."
Clark said the two other applicants are on track to be done with their administration degrees by the end of this school year.
Gourneau said that Turcotte was the most qualified because she has two masters degrees. She said hiring Horsmon is a negative message to minorities and women in the school district. She wants all teachers to have the same opportunities.
Gourneau called the process "tainted" and wanted a different hiring committee selected.
Karge said even without the votes of the two committee people who were references, there were still more votes in favor of Horsmon than the other applicants.
School board chair Lawrence Hamilton Jr. explained that school board members can't be on hiring committees. Trustees need to recognize the recommendations by committees.
"I go by recommendations," Hamilton said. Hamilton noted that all three applicants were local educators.
Horsmon told the board that he does have a masters degree. He said that he has proven leadership in education, military and the community.
He has been a teacher since 2007 including 11 years for the Wolf Point School District.