Posted on
Senior Profile Froid's Nesbit Leads Way In Sports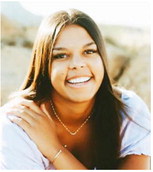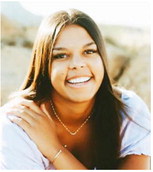 Sports fans have enjoyed watching the athletic talents of Froid's Dasani Nesbit throughout the last several years. She has been a standout in both volleyball and basketball for the Red Hawks.
If you ask her which is her favorite sport, Nesbit provides a positive answer.
"I like doing them both, that's what I'm going to Williston," Nesbit said of her decision to compete in volleyball and basketball for Williston State College.
Nesbit earned All-State recognition in both sports during her senior season.
"I liked how we improved during the season and that we won a lot," Nesbit said of the volleyball campaign.
One of her highlights in volleyball is when she puts down a hard kill for a point.
"It's very exciting when I have a good setter," Nesbit said. "It's fun when it all comes together as a team."
During the basketball season, the Red Hawks kept getting better and were able to qualify for the divisional tournament.
"We did improve by a lot," Nesbit said. "I grew a lot, especially at the end of the season."
Nesbit is also the student council treasurer and active in the Business Professionals of America program.
She competed in advanced systems for office procedures at BPA events.
"I learned a lot. It's quite a good experience," Nesbit said of BPA.
Her favorite class is anatomy and physiology.
"We get to learn about the body," she said. "It's hard, but it's fun to learn."
Nesbit's favorite teacher is Duane Larsen, who also serves as an activity bus driver.
"He's always fun to talk to and he's been here for a long time," Nesbit said.
Her hobbies include going to the gym and weight lifting. She explained she got into the habit of lifting weights with her brother, Javonne, last year.
When she attends college, Nesbit plans to major in health and human performance. She hopes to become a personal trainer or coach.
She's glad that she has been a member of the Froid community.
"I like our community and the teachers," she said.
Nesbit
Dasani Nesbit has been a standout in volleyball and basketball for the Froid/Lake Red Hawks.
(Photo submitted)