Posted on
Michelle RedBoy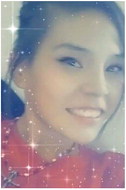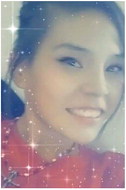 Michelle Carlene RedBoy, 25, of Poplar died Monday, March 20, 2023, at the Billings Clinic in Billings.
She was born Sept. 22, 1997, in Wolf Point to Kathy Red Eagle and Charles RedBoy. She grew up in Poplar and attended Poplar Schools until her senior year. She received her Hi-Set degree on Jan. 24, 2019.
She met Vincent Longtree in September 2015. Together, they had son Lakota Tex Red-Boy-Longtree, "Kota" as she always called him, on Sept. 5, 2016. She was a proud mom to three boys, Lakota, Michael and Gabriel. She enjoyed working for her Grandma Nancy at Nancy's Housekeeping, but due to health problems she spent most of her time at home with Vince and their three boys. She enjoyed spending time with family.
She was a very loving and kind-hearted person. She was always willing to help with anything she was able to. She was the only who would climb in the attic for her grandmother, go to the basement for her Auntie Glenna or drive for her Auntie Carole. All her aunties thought of her as their own.
Whenever there was a birthday party or a family gathering, she was always there, ready to help whenever she was needed. She loved having a good time, laughing, joking and visiting with everyone.
Her hobbies included going for rides with her mom or sister, playing machines, listening to music and visiting with family friends.