Posted on
Froid's Goff Finds Success In Music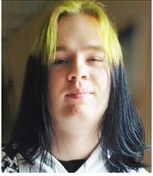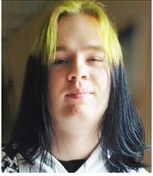 Senior Profile
Froid High School senior Trevor Goff finds music is one of his favorite activities at the school.
Goff has been successful in both band and choir during his high school days. He has played the trumpet for six years.
Last school year, he earned a "I" score for his singing of "My Lord What A Morning" at the state music festival.
"I feel like my voice is easily controlled," Goff said of why he prefers choir over band.
He said he is looking forward to music festivals again this school year. He isn't sure of what song he will perform at the competitions.
"It's usually something spirtual," Goff said.
During some of his time at Froid High School, Goff has participated in the sports of football, track and basketball. He says he enjoyed track the most.
"I could do my own thing," he explained of his interest in track.
A favorite hobby is drawing. His favorite topic is animals.
He doesn't have one particular teacher that he likes the most. "They are all pretty good," he said.
Favorite classes are choir and art. His role model is Hunter Krogedal. "I admired his responsibility," Goff said.
After high school, Goff plans to work for a while and then attend trade school. Interests include arts and game design.
Goff has attended school in Froid for five years after transferring from Bainville. "The program is nice. The teachers help you directly," Goff said of Froid.