Posted on
Fleming Hopes For Career In Art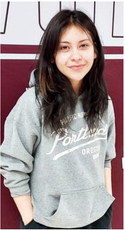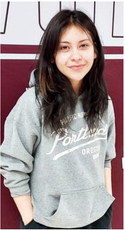 Wolf Point High School senior Kayden Fleming has her sights on being an artist.
She explained that about a year ago, her father wanted a tattoo but didn't know someone to apply the art. After a kit was ordered, Kayden started practicing.
"I only have a couple, but my dad has a lot," Fleming said of tattoos. "I've gave him a couple."
Fleming, who's favorite class is art, enjoys coming up with ideas and drawing tattoo designs. One of the ones that she likes the best includes a skeleton. She is hopeful that a drawing she created of an owl could be turn into a a tattoo.
Her plans after high school are to attend the University of Montana and earn a degree in business administration. She then hopes to open her own tattoo parlor.
"I just want to work for myself and I love to draw," she explained.
She noted that art teacher Vivian Schultz sometimes uses Fleming's work as an example. She wants to turn a design she made in her current events' class into a poster.
Her success has included earning a second-place award in the Keep Montana Green art contest as a sophomore.
Fleming said her favorite teachers have been Schultz and Cristina Moore.
"They are good teachers," Fleming said.
After school hours, she keeps busy by working at McDonald's.
Fleming started her education at Frontier Elementary School before moving on to Wolf Point High School.
"The school spirit is pretty strong," Fleming said. "I really like it."