Posted on
James Boyd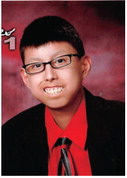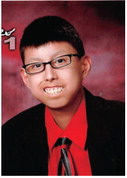 James David Boyd, 30, of Poplar died Friday, March 3, 2023.
He was born Aug. 11, 1992, in Williston, N.D. He attended Poplar Elementary School until third grade then spent the remainder of his school years at Culbertson School, graduating in 2011.
He tried wrestling and basketball, but found a love for dancing. He was a traditional dancer for many years, but his love was to dance hiphop. During his four years of high school, he was involved in choir, men's ensemble, mixed ensemble and regular choir. For a number of years, he was an avid fisher, fishing at Flathead Lake, Fort Peck Lake and the Missouri River.
Another love of his was Christian rap. He would share his love of Christian rap music on Wednesday nights performing at the Assembly of God youth services. He loved the Lord and felt his calling was working with the youth.
He was also an avid sports fan of the Los Angeles Lakers, Seattle Seahawks, Oregon Beavers, TCU Horned Frogs, San Diego Padres and the Las Vegas Golden Knights. He loved to watch his younger brother, Canaan, play football and was his biggest fan. Due to recent health issues, he was unable to watch Canaan play college football, but he was at home cheering him on.
Several highlights of his life were attending an NBA basketball game to see his favorite player, Kobe Bryant. He went to Minnesota to see the Los Angeles Lakers play the Minnesota Timberwolves. In 2021, his uncle Samson took him to see his favorite NFL team Seattle Seahawks play the Tennessee Titans. Last year, he took a trip to Las Vegas, Nev., with his aunt Waynette and brothers, Maschil and Jay. The highlight of the trip was to see the Jabba Wockeez dance group.
He is survived by his parents, Debra Boyd and Faron Hapa of Poplar; brothers, Canaan and David Boyd of Poplar, Habakkuk Boyd of Albuquerque, N.M., Donald Weinberger IV of Sidney, Maschil Boyd, Chance Boyd, Joseph Boyd and Joey Boyd, all of Poplar; sisters, Audrea Scott, Hannah Boyd and Gabby Boyd, all of Poplar, Madison Kidman of Albuquerque, N.M., and McKynzii Boyd of Poplar; and grandparents, Lyda Bears Tail of Mandaree, N.D., Margaret Hapa, Sharon Red Thunder, Kate Youpee, Millie Runs Through of Poplar, Jamie Youpee of Brockton.
Funeral services were held Tuesday, March 14, at the Assembly of God Church in Poplar. Interment was at Poplar City Cemetery. Clayton Stevenson Memorial Chapel assisted with the arrangements.