Posted on
Humanities Montana Funds Fort Peck Stories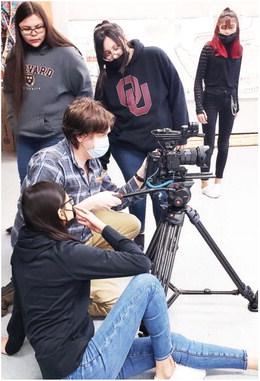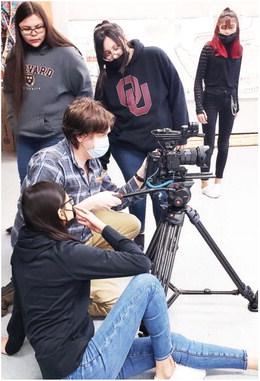 Humanities Montana recently awarded $42,367 to humanities projects across the state, including First Voices' Three Fort Peck Stories: Assiniboine, Chippewa, and Sioux.
First Voices is a digital storytelling project working with students at reservation high schools and Tribal colleges to create digital performances of ancestral stories that are published on an online portal. Students will work with professional artists, tribal elders and storytellers to produce the videos. Stories will be presented in the original Tribal language to create a rich archive for future generations.
Humanities Montana funds projects through their Opportunity Grants, Regular Grants And Research Fellowships. The grant programs support projects that engage Montanans in meaningful discussion about the human condition, strengthen cooperative relationships among communities and cultural organizations, and enrich civic discourse among the state's diverse cultures and geographic regions. "We are honored to support a wide array of projects this winter," said HM grants manager Megan Hill Sundy. "These projects are creating a ripple effect of connection by engaging our state's Indigenous, youth and rural audiences. Our next grant deadline is April 20. We encourage all interested applicants to reach out to discuss their projects with us."
This winter, the 12 projects to receive funding included author panel discussions from the High Plains Book Awards in Billings, a Terry School District Civics Class and "50 Years of Costuming" for Montana Shakespeare in the Parks and the Lewistown Art Center, who received $1,000.
Humanities Montana is currently accepting applications from nonprofits and fiscally-sponsored projects for their Opportunity Grants of up to $1,000 and Regular Grants in excess of $1,000. Opportunity Grants are accepted on a rolling basis and the next deadline for regular grant applications is April 20.
For eligibility criteria and application details, visit humanitiesmontana. org. A recorded webinar about upcoming grant opportunities is available at humanitiesmontana.org/ grants-resources/grant-informational- webinars/.
To learn more, contact Humanities Montana Grants Manager Megan Sundy at 406.243.6067 or megan.sundy@ humanities.org.