Posted on
Piocos Appealing Case To Montana Supreme Court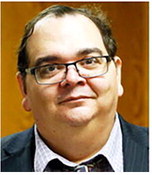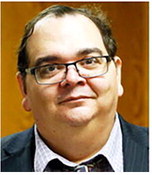 Former Roosevelt County attorney Frank Piocos has hired attorney Phillip DeFelice and is appealing to the Montana Supreme Court the ruling that he wasn't an eligible candidate in the 2022 election.
Roosevelt County resident Darla Downs, who was victorious in her complaint to remove Piocos in early February, received notice of Piocos' appeal in late February.
Piocos' opening brief is due 30 days from Feb. 23.
In addition to private practice, DeFelice currently serves as the Wolf Point city attorney.
District judge Katherine Bidegaray ruled that Piocos wasn't an eligible candidate after Downs claimed that Piocos wasn't qualified to assume the office of county attorney because he falsely registered as an elector of Roosevelt County.
During cross examination in the Feb. 3 hearing, Piocos admitted that although he had rented property in Culbertson, it wasn't where he lived or slept.
Bidegaray wrote, "Piocos should not have been recognized as an elector at the time of his election to the office of Roosevelt County attorney because he was not a resident of Roosevelt County, Montana."
State law requires that a county elected official is an elector in the county where he serves. Guidance for determining a person's residence is found in MCA 1-1-215, which states "there may be only one residence. If a person claims a residence within Montana for any purpose, then that location is the person's residence for all purposes unless there is a specific statutory exemption."
During the hearing, Piocos said he had the intent to live in Roosevelt County, but provided various reasons why the move didn't take place. He noted that he works and shops in Roosevelt County. He said he has rental properties in St. Marie and spends time in Billings with his girlfriend, but he considers Roosevelt County his residence.
Following Piocos' opening statement, Bidegaray asked Piocos several times "where do you sleep?" Piocos was able to avoid directly answering the judge's question and explained his belief that because his intent is that Roosevelt County is his residence that he is a resident of Roosevelt County.
Since the hearing, Downs filed a motion to have the $2,000 bond she posted be returned and have Piocos pay her $252.50 to cover filling and process-serving fees.
Piocos did not file an objection to Downs' motion by the Feb. 27 deadline. Failure to file an answer brief by the opposing party within the time allowed shall be deemed an admission that the motion is well taken, noted Bidegaray's order. Bidegaray granted Downs' motion for return of bond and ordered Piocos pay Downs the $258.50 in filing and process serving fees no later than March 20.
Since the removal of Piocos, Roosevelt County has hired former Richland County attorney Janet Christoffersen to serve as interim county attorney for at least a four-month period that started on Monday, Feb. 13.
Commissioners have indicated that an election for county attorney won't take place until 2024, and that person won't officially take office until the start of 2025.