Posted on
Bainville Chapter Prepares For State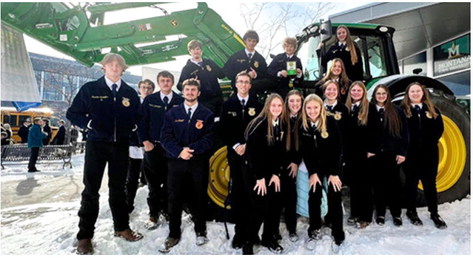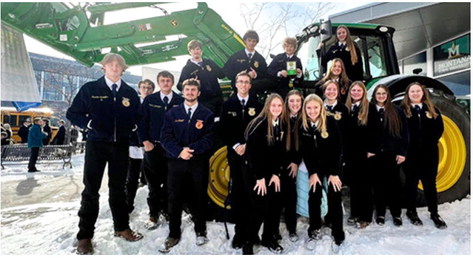 Bainville FFA advisor Kellan Standley told the Community News at press time Tuesday that the Bainville FFA team is ready for state competition beginning this week.
"We've had a fantastic year so far," Standley said. "It's been very fun for me as an advisor to see all of the students' hard work at morning practices all year pay off when we've gone to competitions and they've been able to achieve their goals. Now I'm really excited to see how we finish the year out, hoping that we have a strong showing at state convention."
Chapter reporter Kendra Romo said the team will compete in the following events this year: Farm business management team (FBM), conduct of chapter meetings, parliamentary procedures, extemporaneous speaking, livestock, floriculture, agricultural communications, agronomy, sales and mechanics.
Said Romo, "Our chapter is looking forward to State Convention! We have 17 members going to participate, grades 8-12, as well as nine teams. Many of our teams have been practicing since the beginning of the year and are eager to show off their skills at state."