Posted on
Senior Profile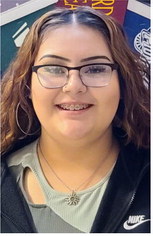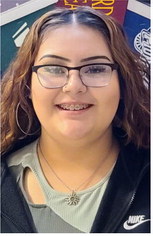 Red Eagle Keeps Busy Schedule In Culbertson
Culbertson High School senior Mandy Red Eagle enjoys many things about the school including being active with the Native American Club.
She says she began serving as a member of the organization near the end of her junior year in school.
"I like it because we don't really learn a lot about Native American culture in school and the club helps," Red Eagle said.
She explains there are about eight students involved in the club. She is excited that plans are to attend a pow-wow in Missoula during March.
Red Eagle says one of her hobbies is to journal when she has the time. She has been doing that activity since she was only a freshman.
"I like that it lets my feelings out that I keep inside," Red Eagle said.
She doesn't have a ton of free time, however, since she has a 4-month-old son.
"It was hard at first, but I'm getting used to it," Red Eagle said.
She returned to school last week in order to complete her high school studies.
Her favorite class has been government.
"It taught me a lot about Congress," Red Eagle explained.
Her favorite teacher has been Shelly Salvevold. "She's really kind and listens to you," Red Eagle said.
She says Keri Hauenstein, who is the advisor of the Native American Club, has been a role model for her.
"She supports you no matter what you're going through," Red Eagle said.
After graduating from high school, she plans to study her generals at Fort Peck Community College and then attend United Tribes in Bismarck, N.D. She plans to study elementary education or business administration.
She has attended school in Culbertson since the second grade after transferring from Poplar.
"It honestly feels like home to me," Red Eagle said.