Posted on
James Simoneau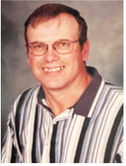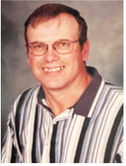 James Michael "Jim" Simoneau, 70, of Medicine Lake died March 4, 2023, at St. Patrick's Hospital in Missoula.
He was the fourth son of George and Laura (Kelly) Simoneau and was born at Roosevelt Hospital in Culbertson on Aug. 27, 1952.
After graduating from Medicine Lake High School, he attended the University of Montana, graduating in December 1975, earning a bachelor of arts degree in business administration - finance.
After working for several years with forest management for the State of Montana, he returned to Medicine Lake and worked for the Medicine Lake High School from 1981 until his retirement in 2017, many years as head custodian. He also was the golf instructor for several years at the high school.
He was a kind and generous man, full of optimism and good cheer. One could not find a more humble and genteel person. He quickly made friends with anyone he met — making many of those individuals lifelong and dear friends. He was very attached to his phone and was often the one to call family members and friends to check how they were doing and ensure communication lines stayed open.
He loved to play cards, especially pinochle and cribbage. He was an avid sports fan, especially playing golf and watching the Montana Grizzlies or the Pittsburg Steelers. He died with a blanket for each team comforting him, as well as his Rosary. H was devoted to his faith, being a lifelong Catholic. He firmly believed in the virtues of faith, hope, charity and love — principles he followed in his daily life. He was a long-time member of the Knights of Columbus.
He was married to Charlotte Stolp Buck, but they later divorced. They were preceded in death by their infant daughter, Dianne Margaret Simoneau. He is also preceded in death by brothers, John and Ron Simoneau; step-son, Bruce Buck; and former wife, Charlotte.
He is survived by brothers, Bob and Tom Simoneau; son, James Patrick Buck; a granddaughter; a great-granddaughter; and step-children, Cristal Cheney and Jerry Buck Jr.
Mass of Christian Burial will be conducted at 11 a.m. Saturday, March 11, at the St. Patrick Catholic Church of Medicine Lake. A rosary will be conducted at 5 p.m. Friday at the Fulkerson Funeral Home of Plentywood. Interment will follow at the Medicine Lake Cemetery.