Posted on
Dakota Delaine Young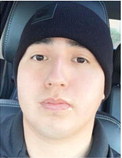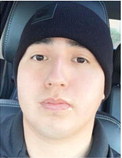 Dakota Delaine Young "Sonny" (Omani Tanka), 28, died at his home in Las Vegas, Nev., on Feb. 13, 2023.
He was born on Nov. 10, 1994, in Watertown, S.D., to Arlene White and William Young. He lived most of his life in Poplar with his aunt Lulu and grandma Naomi where he attended Poplar schools and graduated from Poplar High School in 2013.
He went to Fort Peck Community College for a little bit and worked at McDonald's and Sidney Sugars in Sidney. He later moved to Las Vegas, Nev., in 2016, where he resided until his death. He worked as an armed security officer at Grand Canal Shoppes and at Cardinal Paints and Powder while living in Las Vegas.
He always had a smile on his face. He liked to laugh and tease around and made friends everywhere he went. He liked to listen to music and make his own beats and write his own music. He also like to learn and do new things.
He was also very close with his sister, Kodi. He loved to be around family when he could.
He is survived by his mother, Arlene White; four sisters, Lakota Young, Shiane Young, Shayla Argo and Skyy Renville; two brothers, Richard Young and Brett Argo; adopted brother, Nick Greybull; adopted sister, Alison Greybull; and grandmothers, Naomi Montclair and Juanita (Doug) Youngman.
He was preceded in death by his father, William Young.
Funeral services were held Monday, March 6, at the Poplar Cultural Center. Interment was at the Riverside Presbyterian Cemetery in Riverside. Clayton Stevenson Memorial Chapel assisted with the arrangements.