Posted on
Wolf Point Man Prepares For National Broadcast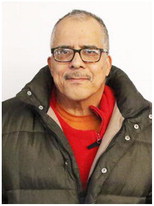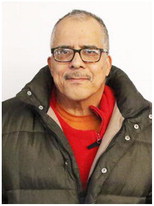 The recovery from a near-death experience and Wolf Point resident Darryn Ricker Sr.'s new set of goals are apparently going to gain national attention.
Ricker said The 700 Club of the Christian Broadcasting Network will come to the area soon to interview him about his story.
When recovering from a stroke, Ricker made a goal of establishing a Christian school in Wolf Point. He feels The 700 Club could make the school become a reality.
"Hopefully, they will help us build a Christian school," Ricker said.
Ricker, 63, says he stays active by running and playing basketball, but he suddenly saw blood in one of his eyes during a shopping trip in Williston, N.D. A friend of his wife's instructed him to go to the hospital. After three or four hours, he was released. "I felt OK," Ricker said.
He, however, over-did it after being released and then suffered additional problems.
"I started to lose power on my left side when I got home," Ricker said. "I don't remember much except the ambulance picking me up."
He was transported to Minot, N.D., for a five-hour surgery after the major stroke. Ricker said part of the operation was cutting into his skull and draining it. He noted he was in great pain after the surgery.
A couple days later, on Jan. 23, his brain started to bleed again. He told his wife that he couldn't go through another grueling surgery. He was told that without the surgery, he would either die or become paralyzed. He sat down and picked out his pallbearers.
After a blood transfusion and a three-hour surgery, Ricker said he woke up a different person.
"God re-wired my brain," he said. "They woke me up. I started to see a lot of things."
He explained that he saw demons in his room.
"The last one stopped, looked at me and started to bleed. You could see the evil coming out," Ricker said.
Along with starting a Christian school, Ricker said he also wants to start a ministry as a pastor and write a book. "I write my book every day now," he said.
He says the plan is for The 700 Club to film him at Overcomers Church in Wolf Point.
"I feel good about it," Ricker said.