Posted on
Track Featured In Black Hills Shoot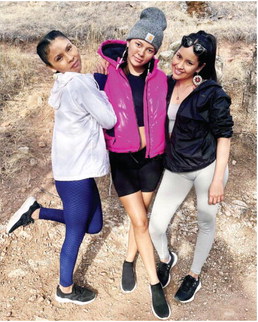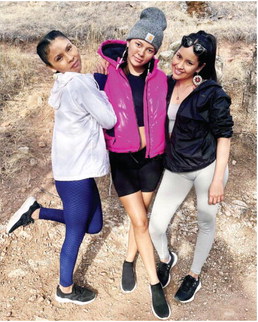 Brockton Model Headed To NYC, Paris
Brockton model Rita Track participated in a video shoot set amid the Black Hills near Rapid City, S.D., Feb. 18. She was cast alongside model Cassandra DeShay.
The shoot took place at Founders Park and the surrounding area. Track was asked to participate by model/ influencer Tatiana Black Goat on behalf of a major luxury sunglasses brand. The theme of the shoot was "seeing through my indigenous eyes," according to Johnson.
Track said the trip to South Dakota was her first visit to the area.
"We did some hiking," she said. "It was part of the shoot. We got to know each other, started forming a relationship."
Mother Olivia Johnson told the Northern Plains Independent that Track's career thus far has been a story of one relationship leading to another, often unexpectedly.
Track started modeling in 2022 when she was asked by designer Rebekah Jarvey to try the runway. One invitation has indeed led to the next since then. Brockton's Wambidi Yellowhammer Hall has also appeared on catwalks for Jarvey and others in the last year.
"It's good to make Fort Peck proud," Johnson said.
Track confirmed that she will be appearing at upcoming fashion events in Paris, France, and New York City in September at the invitation of NYC based producer Jill Waterman.
The world of Native fashion is comparatively small and Track and Johnson have crossed paths with people they know from the area while appearing at events in 2022.
"We saw Andrew Moran at the Seattle show," Johnson said. "He's from Poplar."
Makeup artist and performer Jen Atchico, of Poplar, comes up regularly when Track and Johnson talk about the industry. Atchico's Indigenous Eyecon is lined for the second Big Sky Indigifest May 11-12 in Billings. Track will be appearing at the event as well.