Posted on
Senior Profile Cloud Enjoys Art Projects In Culbertson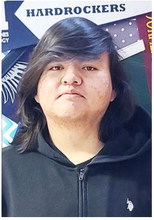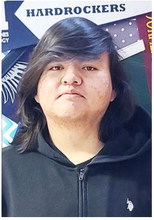 Culbertson High School senior Ashton Cloud finds that art projects are a good release for him.
Cloud's favorite hobby includes clay art, painting and graphic design. He said he has enjoyed art projects his entire life.
"I just like drawing and doing things like that," Cloud said.
He has won art contests including one involving butterflies.
His favorite class is annual where he can work with photography and cameras.
Cloud said his favorite photos are one of his friend, Madison.
Cloud's favorite teacher is Mary Machart.
"She's always the type of person you can go and talk to," Cloud said.
He has attended school in Culbertson since the second grade. Although he has to wake up at 5:30 a.m. in Poplar to travel to Culbertson, he appreciates his friends in Culbertson.
After graduating from high school, Cloud will look for a good job. He hopes to have a career regarding movies at some point.