Posted on
Steven Redekopp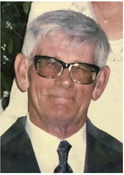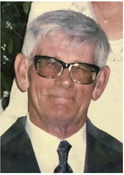 Steven D. Redekopp, 80, of Wolf Point passed away on Feb. 11, 2023, at Billings Clinic Hospital in Billings, Mont.
Steve was born in Wolf Point, Mont., on March 31, 1942, to Abraham K. and Susie J. Redekopp. Steve spent his early years in Lustre and, in 1945, moved with his parents and two sisters to the property they purchased six miles north of Oswego, Mont. He played basketball and baseball throughout his school years, graduating from Wolf Point High School in 1960.
He attended college briefly at Northern Montana College in Havre before enlisting in the U.S. Army from May 4, 1962, to Aug. 3, 1964. After finishing his time in the Army, he attended Montana State University in Bozeman and returned to work on the family farm with his father Abe.
He then spent a year in Seattle, Wash., working at Lockheed shipyards and married Kathy J. Hicks at the First Lutheran Church in Edmonds, Wash., on April 29, 1966. Steve had met Kathy during his Army stationing at Fort Lewis.
Steve played intramural basketball while in the Army and city league briefly, until after his son Jeff was born. He loved being involved with his families' activities and especially enjoyed attending his son Jeff and daughter Christy's sports and 4H/rodeo events, as well as their music concerts.
He loved playing cards — whist and poker — and never turned down a good game of pinochle with the family.
He served on the REA Cooperative board of directors for 25 years and was also an active member of the Wolf Point Elks Lodge until the time of his death.
Steve had a passion for all things farming and never