Posted on
After-School Program Takes Off At Southside Elementary School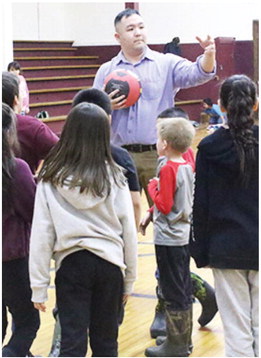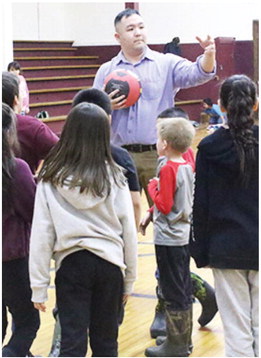 Southside Elementary School started an after-school program last week and officials were very pleased with the amount of participation.
Southside Principal Tara Thomas said the free program attracted 65 students. Since the Missoula Children's Theatre was also going on, additional students are expected to join the program in upcoming weeks.
Thomas said the main purpose of the program is to help students reach their class learning level and maintain that standard.
"It's designed for kids to reach their grade level," Thomas said. "By the end, we're hoping to improve a lot of kids to go up a grade level."
Along with classroom work, activities have included young, cheerleading instruction and learning the game of Captain Ball.
The Roosevelt County Library staff will come once a week to provide insights. Fort Peck officials will offer cultural insights once a week.
"There are a lot of different entities working together," Thomas said.
Andrew Vun, the school district's child psychologist, enjoyed teaching the students the game of Captain Ball that he was familiar with growing up in Malaysia.
The after-school program begins with each of the students enjoying a healthy snack. The program is for students in grades 1-3.
Thomas said learning-loss funds from COVID are being utilized to cover expenses.