Posted on
Lions Club Makes Culbertson A Better Place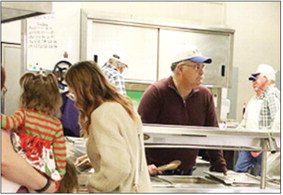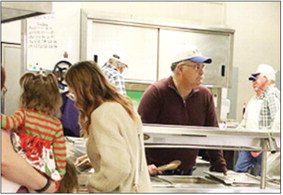 The Culbertson Lions Club is active in many positive projects for the community. One of the organization's biggest contributions has been its dedication in making Ike's Fishing Pond a reality in the town.
The club started the project in about 2015 with Kenneth Forbregd as the volunteer project manager.
Lions Club president Jens Nielsen said the pond has been a great asset in the community. The club holds ice fishing and other activities at the location.
In addition, the school has sixth- and seventh-grade students plant trees and put the new fish in the pond under the direction of the Montana Department of Fish, Wildlife and Parks.
The Lions Club has arranged for benches to be built for the area. Concrete has already been poured. Adding a picnic table is another possibility.
Other activities by the Lions Club during the year include giving U.S. flags to first-grade students in recognition of Memorial Day and cooking the food for Breakfast with Santa around the holidays. Weather permitting, the club holds an elementary track meet near the end of April.
For Christmas, the Lions put lights on Culbertson's streets. The city, Miller's Oil and the Culbertson FFA club assists with the project.
Other club officers include Jeff House as vice president, Wayne Hendrickson as secretary, Tom Beck as treasurer, Larry Crowder as tail twister and Kenneth Forbregd as chaplain.
The Culbertson Lions Club meets the third Thursday of the month at 6:30 p.m. at the Culbertson Town Hall.